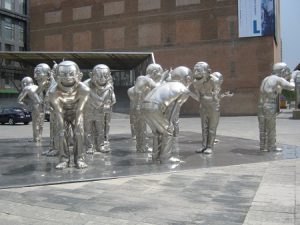 An incentive means' something that inspires, stimulates and motivates. An incentive trip is one of the most popular forms. An incentive provides the user with the ability in a particular way and in a special place the relationship with the target individuals. Closely 'on top of each other's mind' to be.
Reward
An incentive trip is a great tool to reward your staff to achieve excellent business results. For each target can Travel & Conferences an exclusive program. Air on an island, stay in a palace in India, awakening in an exclusive tent in the desert? Anywhere in the world, you and your guests experience a lifetime experience.
Surprising attention is the key word here, even before the journey starts. An exciting invitation home on the doorstep is a hot gift on arrival the hotel room but also for the 'at home'.
Cost and Revenue
An incentive is an effective marketing tool. We know that an incentive trip, if well organized, self-dual and transverse return on investment. We understand the cost to you so you never surprises. The return of an incentive is long and meetbaarder than you expected.
Directly measurable target
increase turnover

reduce absenteeism

increase production

quality

increasing number of leads
Derivative securities
Mutual solidarity, with or without partners, is significantly enhanced.

Long after the journey is still talked about

Unique experiences and emotions shared are unforgettable.